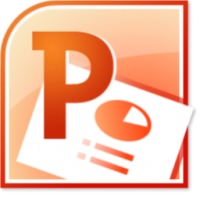 I've been attending the European E2EVC events for a couple of years now and with each edition I become even more excited to attend the next and come up with a great new technical presentation to share knowledge with those other nerds and geeks that have become a kind of extended family.
A new presentation topic
As the last presentation with colleague Hendricus Kramer was a lot of fun, we have once more teamed up to share even more Puppet fun. This time we have tested the NetScaler module for Puppet to automate our NetScaler VPX configurations. And we've even thrown in some bonus slides to ensure the NetScaler VPX deployment can be automated as well.
Making it an interactive presentation
To ensure you can all read the slide information and easily click on the provided links with additional information, I have once again created a special page for our presentation on this blog to share the and links from our presentation on one page. So have fun attending our session and sharing the knowledge!
You can check out the special page for our 2015 E2EVC Lisbon presentation: here.

Sharing
I do believe the power of the community comes from the willingness to share our knowledge, so here's the E2EVC Lisbon presentation on NetScaler Automation with Puppet, presented by myself and Hendricus:
[wpfilebase tag=file id=11 /]
You'll have to wait on Alex to release the video on YouTube or check out the demo video on Hendricus' site http://www.puppetblog.nl/.