For me it all started in 2013 when the grandfathers Ruben Giaccotto and Ton de Vreede did a great job promoting this small European event for Virtualization Experts. Experts 2 Experts Virtualization Conference, or E2EVC for short (or PubForum for those that joined in the early days) is a conference run by Alex Cooper where different virtualization experts from all over the world get together to share their passion for technology and a nice cold beer with each other.

The best technical content
What makes E2EVC a unique event, is the fact that it has a very strong focus on technical content. Even the sponsors provide deep dives into their products during their sessions as they share the experiences from the experts in the field. And then there are even more technical sessions from experienced presenters, like the many Citrix Technology Professionals, Microsoft Valued Professional and VMware vExperts that share their knowledge and experiences. And to top it all of, E2EVC also offers a great stage (and very kind audience) to gain your own presenting experience by offering newbies a chance to step into the spotlight, share their knowledge and find themselves an audience that will cheer them on and make them forget their nerves both on stage and off stage.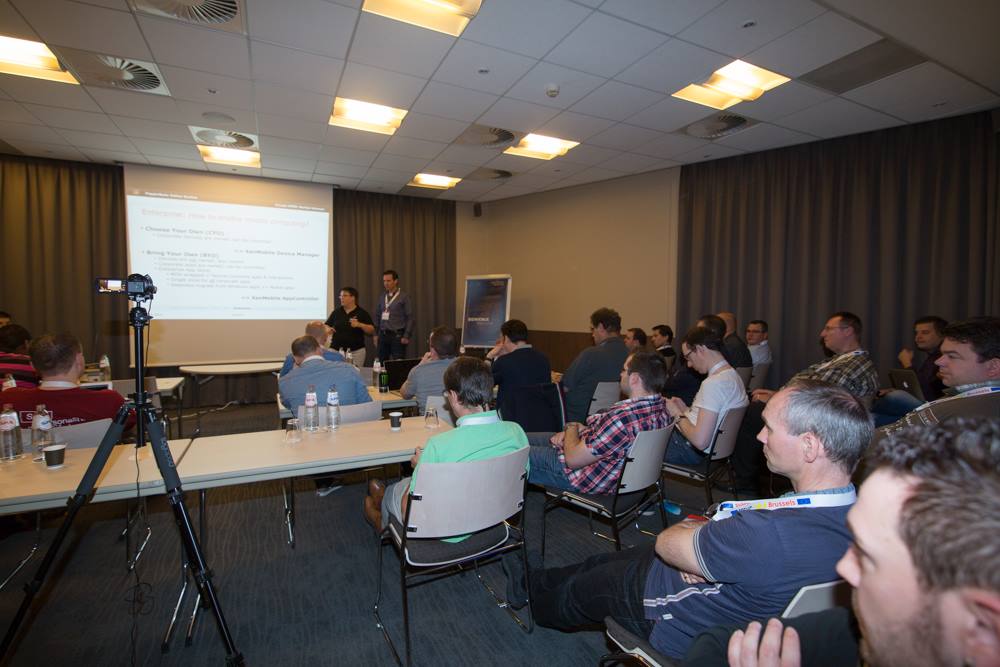 Great networking opportunities
In addition to the technical content, E2EVC is all about networking and socializing with kindred spirits … even combined with some spirits in the evening as I'm not drinking beer (which is the beverage of choice for most attendees 😉 ). Where else can you just totally geek out over the latest technologies and share your visions and experiences over a nice diner? And the best part is that it doesn't matter if you are the newbie or grown into friends during the E2EVC events. Those that visit E2EVC for the first time are welcomed into the family within a heartbeat and share stories of old and new times with small and big names in the community all the same. And those that have been visiting E2EVC for many years love to catch up with community friends and make new friends at the same time. So when I first attended E2EVC (Spring 2013 in Copenhagen) it took me a few breaths to gather my nerves and mingle. Only to find myself sharing a laugh, drinks and my own experiences with a lot of the guys, that up until then were merely names on my computer screen belonging to well known twitter handles, bloggers and community leaders. It felt pretty good to just be part of a family that encourages you to geek out, understands most of what you are talking about and is just as passionate to share their stories and experiences with you.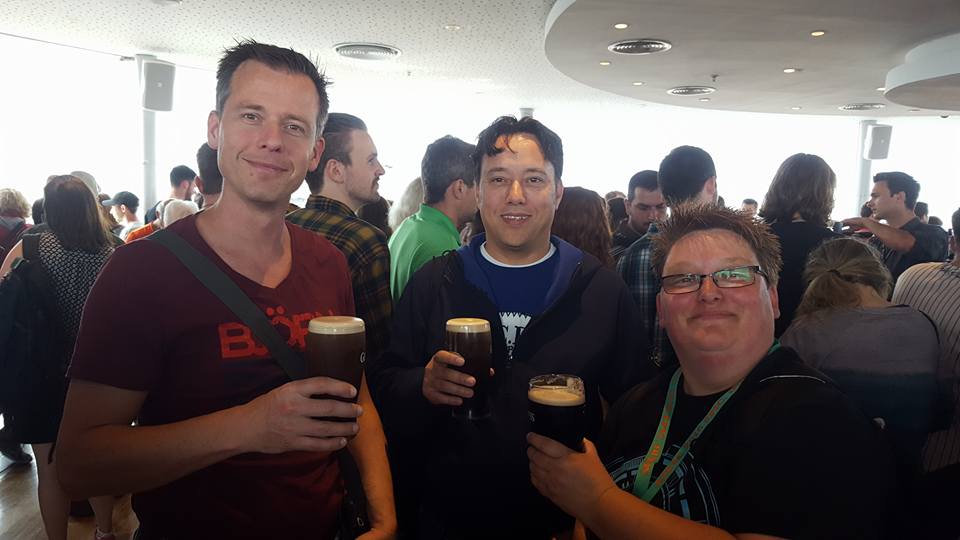 Good value for your buck
And if the content and networking fun of this event is not convincing you yet to join the fun, I know the costs of this event will win you over. E2EVC really is the best event for your buck if you are looking for a fun weekend to get up to speed on the latest technology. Alex has made sure E2EVC is the most affordable event to attend. Especially if you buy your ticket early and take advantage of the super early bird deal (usually around EURO 300).
Currently the super early bird deal for E2EVC Rome is still available at EURO 299 and will end on July 15th EoD. So if you are planning to attend, take advantage of it while you can!
My experience
I attended my first E2EVC in the spring of 2013 in Copenhagen and was overwhelmed by the way it feels like a big family reunion, with attendees ready to share their stories, presenters who passionately tell you all about their experiences and the enthusiasm of Alex and the Cooper sisters that welcome you. I even was encouraged to share my own stories and knowledge, so before I knew it I booked my ticket for the next event, even before I was on my flight home. I even got so excited about the next E2EVC experience with the fall edition of 2013 in Rome that I signed up for a presenter slot to encourage myself to step out of my comfort zone and into the spotlight. With a dry-run at the Dutch Citrix User Group I had my presenter debut in Rome as the first presenter on Saterday morning at 9 AM. To my surprise a lot more attendees than I anticipated got up that early in the morning and attend my session! And as my confidence grew during the presentation I became to have fun sharing my knowledge of Citrix StoreFront 2.0. With some great feedback from the audience (and the adrenaline rush after the presentation) I realized I had a lot of fun presenting and was ready for more. I have signed up for a presenter at each E2EVC that came after Rome, teaming up with other enthusiasts to share knowledge on Citrix XenMobile, Puppet and NetScaler automation. So if you are interested in the presentations, check out the Presentations section of this blog!
This year I started of the very EPIC E2EVC season in Dublin, without a presentation, which allowed my to attended and enjoyed the presentations and conversations with the other community leaders and newbies. But it felt a bit strange to not give back to the community and share my latest experiences with automating my NetScaler deployments and configurations. So I will be back on stage at the E2EVC Fall edition in Rome and hopefully I'll see you there as well and we'll share a beer, have fun and passionately discuss the latest IT developments on the side 😉