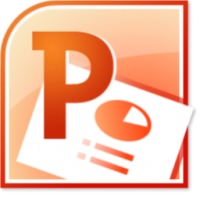 A couple of weeks ago I read a tweet from the UK Citrix User Group asking for presenters for their Spring 2014 meeting in London. I immediately send out an enthusiastic email to them, offering an updated version of the StoreFront presentation I did for both the Dutch Citrix User Group as well as E2EVC Virtualization Conference in Rome.
I soon received the confirmation that I was very welcome to present and my StoreFront presentation would fit perfect with the rest of the topics on that day.
Preparations
Even though I had given the presentation both in dutch for the DuCUG and in english at E2EVC, I was still very nervous about the updates version. With all the latest StoreFront 2.5 information added to the slides, a lot of slides were changed and I wanted to include the latest features that were not yet described on eDocs or though blogs. Especially as I wanted to share the StoreFront 2.5 enhancements by showing screenshots from the management console, web.config file and test results from the homelab. There's no fun in just reciting release notes unless you have the personal experience to back up the statements 😉
With a very tight schedule to ensure I could use that one day off to attend the UKCUG Spring 2014 meeting and be back in time to get back to my duties the next day, I had to fly in early, enjoy the Underground-central-line-experience during rush hour, catch up with familiar faces, meet a lot of new faces (and link some of them to the twitter accounts I follow with pleasure), and rush back to the airport to return home in time.
Presenting
Neil Spellings did a great presentation on the new XenApp 7.5 release and features, making it very easy to continue the fun with my StoreFront additions. Even though I was nervous at the start, those nerves were quickly calmed down by the great responses I got from the audience and the very interactive setting during the presentation. When I suggested practical uses for the new StoreFront 2.5 features, discussions were started on more uses and those questions I could not answer immediately were picked up by others and answered as well. Even I learned a thing or two during this presentation.
I also received a lot of positive feedback after the presentation, so imagine the smile I had for the remaining sessions 🙂 Thank you all for sharing your feedback, questions and enthusiasm with me. I really enjoyed the interaction and warm welcome you gave me!
Sharing
I do feel bad about leaving quickly after the presentation and not being able to contribute to the round table discussions or enjoy the beers afterwards. So I will make sure there's more time for that when I return for another great UKCUG meeting (and I will for sure!)
To make up for that and ensure everyone can go over the presentation and shared information, I've added a PDF version of the presentation to this blogpost. Feel free to download it and use it as a reference to the great StoreFront features that are now available. I'll add more blogs on the StoreFront features in the next couple of months to share more in dept information on how they can help you get the most out of StoreFront/
[wpfilebase tag=file id=3 /]