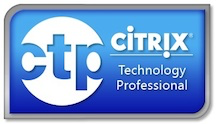 yesterday Citrix announced the Citrix Technology Professional awardees for 2015 in this blogpost ….. and guess what, I am one of them!!!
I am very honored and excited to join this great group of very skilled, experienced and passionate guys …. and (for the first time) girls!
In 2008 I attended my first Citrix Synergy in Orlando and I was touched by the passionate way Mark Templeton shared his vision on delivering applications to the users. He inspired me to be as passionate about my work and the way I can share my Citrix product knowledge with my colleagues and customers.
Many years later at Citrix Synergy in Barcelona I met even more passionate guys that enthusiastically shared their ideas, thoughts and knowledge with the Citrix community. I loved the eagerness of each and every CTP to share his knowledge with Citrix administrators, engineers and architect alike. They sure gave me some very smart tips and tricks that made me the hero-of-the-day administrator to my Citrix users.
Seeing those CTPs in action in Barcelona made me remember how much fun I had promoting my Computer Science masters to those senior high school girls at the introduction days my university was hosting. Seeing girls getting excited about the many possible ways a computer and information technology can aid day-to-day (business) tasks was very rewarding.
In Barcelona I also met a very special guy, that wasn't too shy to kick my butt (figuratively speaking) and me into action! After all being a woman, working in IT, is something special that I tend to forget sometimes. He made me aware of the fact that I wil lstand out in a a crowd, whether I like it or not, as there just aren't that many women around in this IT world. So he just asked me straight out if I was ready to step up, hit the spotlight and give being a role model for the next generation of IT girls some serious thought. That sure was a wake-up call and gave me something to think about.
By the time I visited my first E2EVC conference I knew my answer …. I wanted to share my knowledge with the community as well
So the last two years I definitely stepped out into that spotlight and shared my knowledge with presentations at E2EVC, Synergy and Citrix User Groups. I even got my first book on XenApp published! And you know what? I'm having a lot of fun sharing my IT knowledge with the community 🙂
And now I will join the CTP program together with 10 other new members: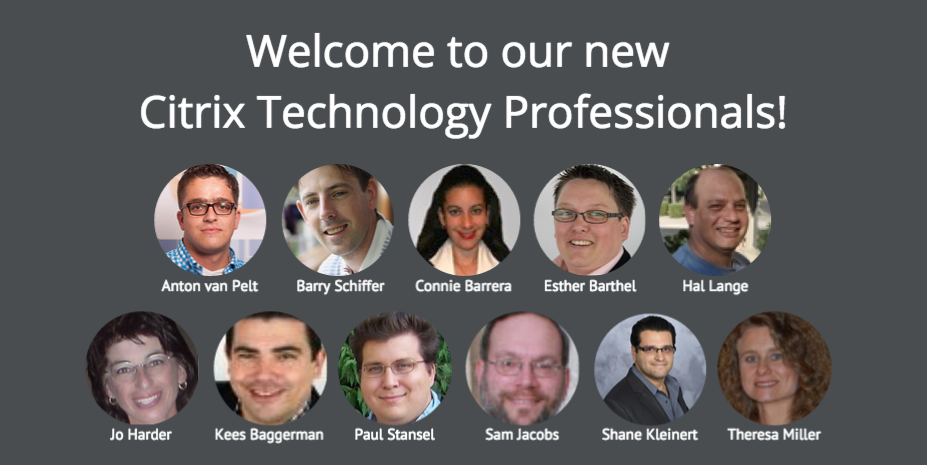 This will bring the total number of CTP members to 50 people worldwide. So congrats to all the new and renewed awardees, let's have some fun this year!
And for the 'oldies' a small quote to express the roller coaster ride my emotions have taken the last days 😉
Kevin Flynn: The Grid. A digital frontier. I tried to picture clusters of information as they moved through the computer. What did they look like? Ships? motorcycles? Were the circuits like freeways? I kept dreaming of a world I thought I'd never see. And then, one day…
7 Year Old Sam Flynn: You got in.
Kevin Flynn: That's right, man. I got in.

– Tron Legacy –
P.S. For those of you wondering what the CTP program is all about, check out this interview from Perrine Crampton with Brain Madden explaining the CTP history.